Top 6 financial New Year's resolutions and how to fulfill them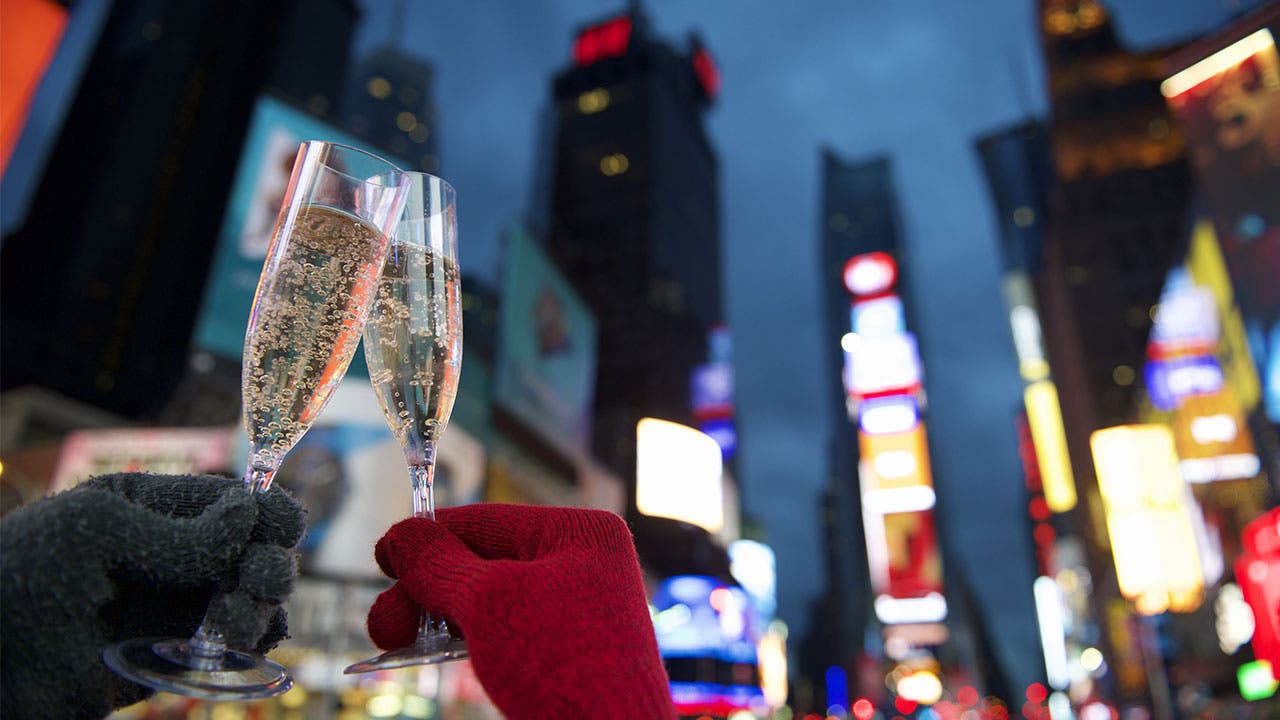 In the new year, you're likely pledging to start a fitness routine or join a volunteer organization. But what are you planning to do with your finances?
Using the new year as a chance to make financial resolutions can be challenging. But with a solid plan in place, sticking to them can be a lot easier, and you'll be glad you did.
To ring in the new year, consider these seven resolutions and how experts say you can fulfill them.
1. Build a budget
If you've never been able to stick to a budget, the new year is a great opportunity to start. With a solid budget, understanding where your money is going each month will help you reach all of your other financial resolutions.
Andrew Westlin, CFP and financial planner at Betterment, says you should have an estimate for the smallest amount of money you'd be able to live off of each month, including bills for essentials like loan payments, food, clothing, transportation and more. Whatever you have leftover, consider saving.
Keep in mind that a budget isn't a strict guideline of what you can and can't spend; budgets are meant to be flexible. If you overspend in one area, balance it by cutting back in another.
Use this calculator to help you build a budget.
2. Eliminate credit card debt
The average credit card borrower held $5,472 USD in credit debt in the first quarter of 2018, according to a CreditCards.com study of TransUnion data.
Making matters worse, carrying debt is becoming more expensive thanks to rate hikes From the Federal Reserve. As the Fed continues to increase interest rates, carrying a credit card balance will get even more costly. In 2019, plan on knocking out as much debt as possible.
Sean Fox, co-president of Freedom Debt Relief, says consumers who can pay down debt on their own should use payoff methods like the avalanche or snowball method. Those who are struggling with payments can consider credit counseling, a low-interest balance transfer, personal loan or even a debt settlement.
Use Bankrate's personal loan calculator to determine your monthly payments.
3. Start an emergency fund
A Bankrate survey this year found that only 39 percent of people would pay for an unexpected $1,000 USD expense with their savings. Even worse, the Federal Reserve found that 40 percent of people can't even cover a $400 USD emergency expense.
Without emergency savings, many people end up in debt trying to cover unexpected costs.
Consider setting up automatic transfers from your paychecks to a savings account; that way, the money is "out of sight, out of mind" and you won't be tempted to spend it rather than save.
Most experts recommend having at least six months' worth of expenses saved, but those starting from scratch can start small. A study by the Urban Institute found that having as little as $250 USD-$749 USD saved can keep a family from falling on hard financial times, like missing a bill payment or getting evicted.
4. Get on track with retirement savings
Saving for retirement is one of the most important aspects of your financial journey. Considering current retirement-age people are facing realities that they may never retire, it's critical that people start saving for retirement as soon as possible.
Judith Ward, CFP and senior financial planner at T. Rowe Price, offers a few ways people can responsibly save for their futures:
Start with your retirement plan at work. These employer-sponsored plans take a percentage of your pretax income and put it directly into an investment account.  Because they are employer-sponsored, they are essentially free money.
Open or fund a personal retirement account. Those who don't have access to an employer-sponsored plan can use a personal retirement account, which have big tax advantages and are not tied to your place of work.  You'll want to start early and take advantage of compound interest for as long as you can to make your money grow.
Self-employed? Consider investing in a Personal Retirement Account:  Personal Retirement Accounts are easy to maintain and have generous contribution limits that may have tax advantages.
5. Pay down debt
If you're tired of being weighed down by a hefty debt balance, take 2019 as an opportunity to make a big dent in them — or pay them off completely.
Mike Crawford, product manager for debt round-up app Momentum at Fifth Third Bank, says to start by reviewing your loan interest rates. Loans with the highest interest rates should be prioritized by paying extra on the accounts — that way, you'll save money on interest. Making more than the minimum payment amount is also crucial to saving on interest.
If your interest rates are high, consider consolidating your loans to get a lower interest rate and manageable monthly payments.
6. Update your will
Thinking of your own will can be morbid, but it's an important tool that will protect your final wishes. The new year is a great opportunity to sit down with a professional and plan out exactly how you want your assets allocated — and then you can enjoy the rest of the year without worrying about it.
"Even if you don't have a lot of assets, a will, advanced health care directive and power of attorney are essential," says Laura Davis, CFP in Atlanta. "It doesn't have to be complicated or terribly costly, and the peace of mind it provides for you and your loved ones is invaluable."
If you're unsure of where to start, follow our guide on how to write a will.
Edited from: https://www.bankrate.com/finance/personal-finance/top-financial-new-years-resolutions-1.aspx