Four years after coming out as the first openly gay member of the New York Stock Exchange, Walter Schubert turned his attention to the internet and made history again. He founded the Gay Financial Network, or GFN.com: the first website dedicated to giving the LGBTQ+ community money news and advice.
As in, first ever.
"At the time, all of Wall Street's financial products were geared toward straight couples. It was cookie cutter — everybody's the same," Schubert says. "What I introduced was no, everybody's not the same."
GFN.com's 1998 debut was a big deal. It inspired write-ups in The New York Times, Wired and The Wall Street Journal. The site and its associated broker-dealer grew quickly, building out a directory of LGBTQ+-friendly professionals and resources on topics like how to visit a dying partner in the hospital without being legally married. Traffic climbed to 200,000 unique page views a month. Schubert was showing the world, he says, "that we were real people, too, with real problems just like them."
In the '90s, this concept was groundbreaking. In 2021, it's almost a given.
GFN.com shut down in 2005 after the dot-com bubble burst, but its spirit lives on. Today, Google returns nearly 47 million search results for "gay money advice." There are lesbian-run Financial Independence, Retire Early (FIRE) blogs, guides on how to pay for gender affirmation surgery, and a Queer Money podcast with 260-plus episodes. Offline, LGBTQ+ financial advisors have devoted themselves to helping clients navigate tricky issues like adoption and estate planning as companies like Mastercard have upgraded their systems with inclusivity in mind.
The changes come not a moment too soon for the estimated 18 million Americans who are lesbian, gay, bisexual, transgender, queer or represented by the plus, which nods to a range of other orientations and identities. Acceptance and awareness are at the forefront during Pride Month every June, but it begs the question — is personal finance finally catching up to the needs of the LGBTQ+ community?
'You don't want to ask for help'
As an industry, money doesn't exactly have a reputation for being diverse. Banks, boardrooms and brokerages have been run for decades by a small, homogenous group of old, rich men. Women couldn't even apply for credit cards without their husbands' signatures until 1974.
LGBTQ+ individuals face additional obstacles. Over 60% of LGBTQ+ respondents to a 2018 survey about financial discrimination said they'd experienced challenges due to their sexual orientation or gender identity. Same-sex couples are 73% more likely to be denied for a mortgage than their straight counterparts. Transgender people have a poverty rate of nearly 30% — about double the rate for cisgender straight Americans.
For most people, how much money you have is linked to where you live and what you do for work. For LGBTQ+ folks, it's also often closely tied to who you are.
Thomas Nitzsche, who moved out of his family's home in rural Illinois at age 18, learned that lesson early. Isolated and scrounging to pay for college without parental support, he had a roommate bail on an apartment because Nitzsche was gay. Before long, he landed in credit card debt. Every choice he made felt fraught, and "when you have that much anxiety, it makes it harder to make sound financial decisions, too," he says.
Think about the quote-unquote traditional milestones associated with adulthood — you finish school, find a job, get married, have kids, retire. But those aren't universal experiences, especially within a community that couldn't get married at the federal level until six years ago.
"Coming out is a lifetime thing. It happens every time you take a new job, every time you get a new boss," says Nitzsche, director of media and brand at the nonprofit Money Management International. "Every time a queer person makes a change in their career, they have to worry about 'Are they not going to like me just because of who I am?'"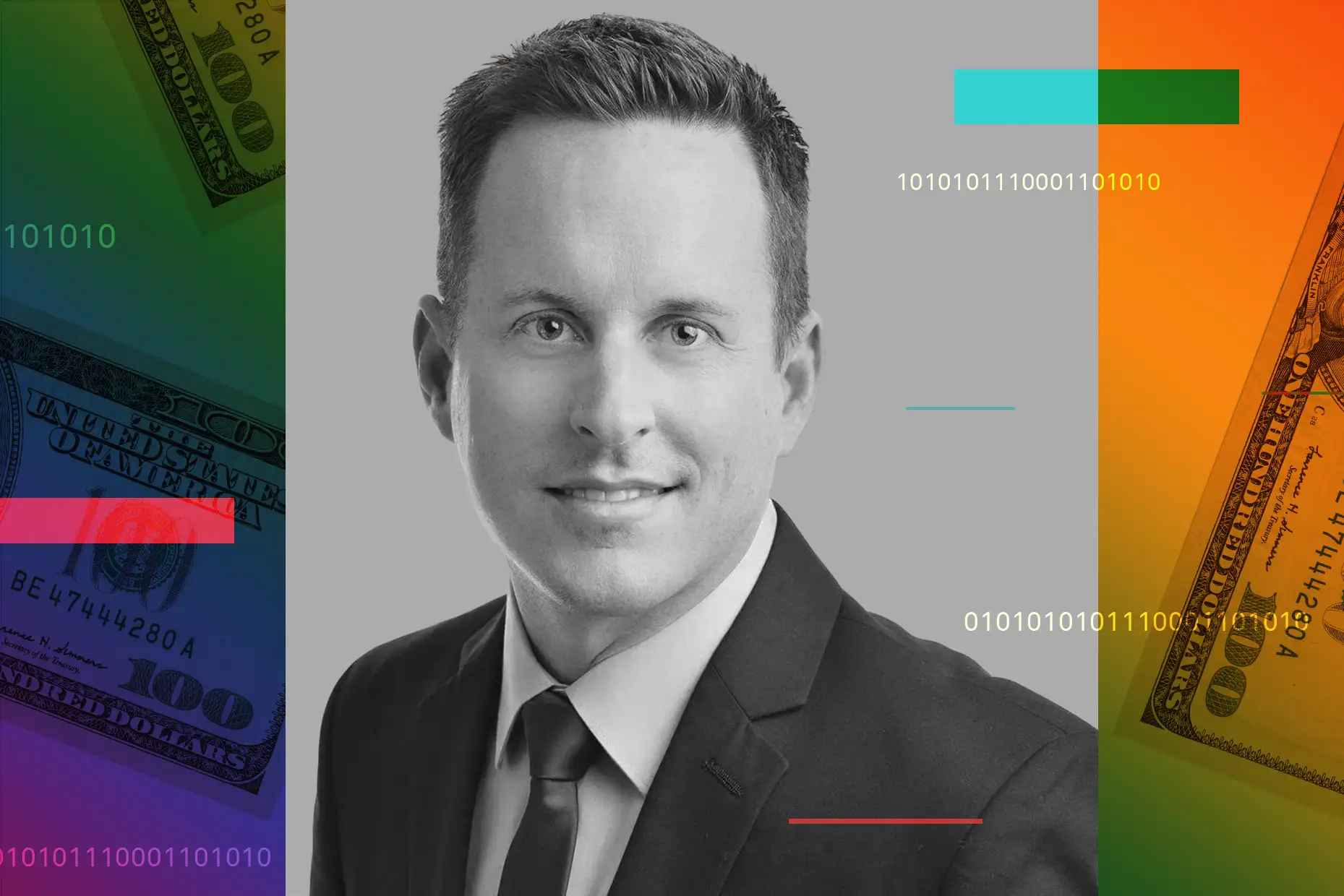 Money; Courtesy of Thomas Nitzsche